PVC Tautliner Roofs are an effective way to protect your load while keeping the weight of the trailer low. The PVC cover is fitted to the top of the trailer and cable tide in place to lessen flapping.
A PVC Tautliner roof is a cost effective alternative to the fiberglass roofs currently used on most trailers.

The roofs are made from 800g PVC with reinforcing over the support beams. This allows for a long lasting product. Whether you have a link or a rigid body we can fit the Canvas roof to your vehicle. Some clients even place the canvas roof over their steel roof as an extra safety cover from rain.

Once quoted for, the roof can be fitted with a day to ensure that you are back on the road with as little delay as possible.

Gives our experienced team a call today to get a quote and discuss how we can cover you!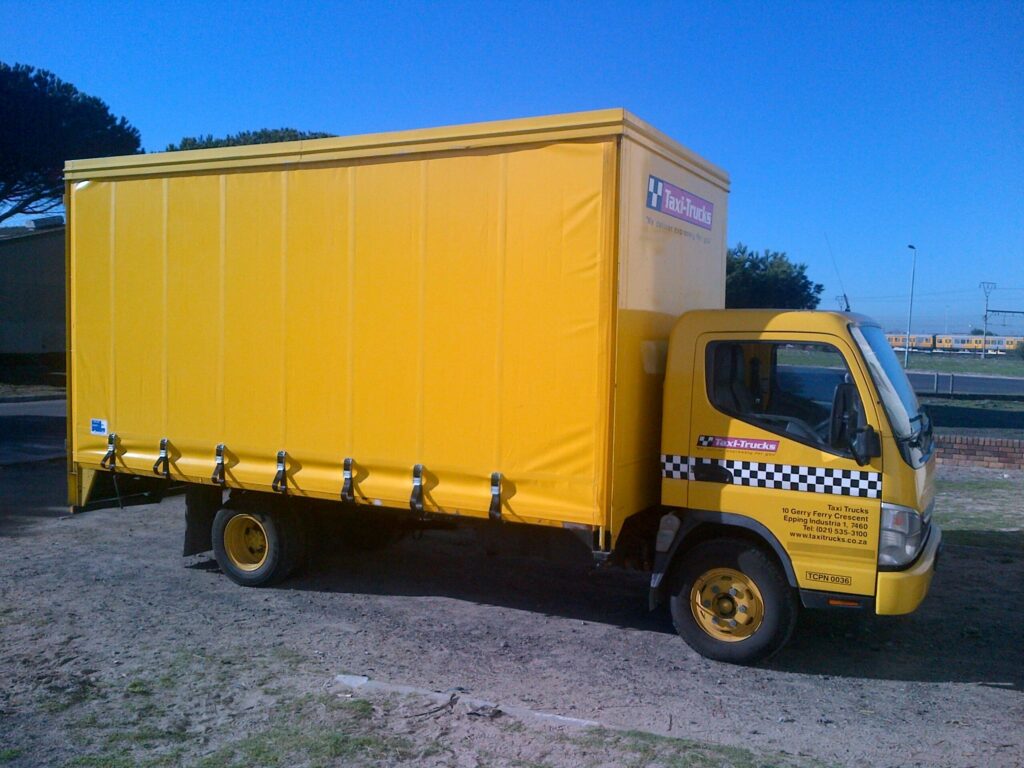 Standard Tautliner
Our standard tautliners are made using 800g PVC pre-pigmented tarpaulin. Fitted with webbing straps for stability, runners and stainless steel buckles.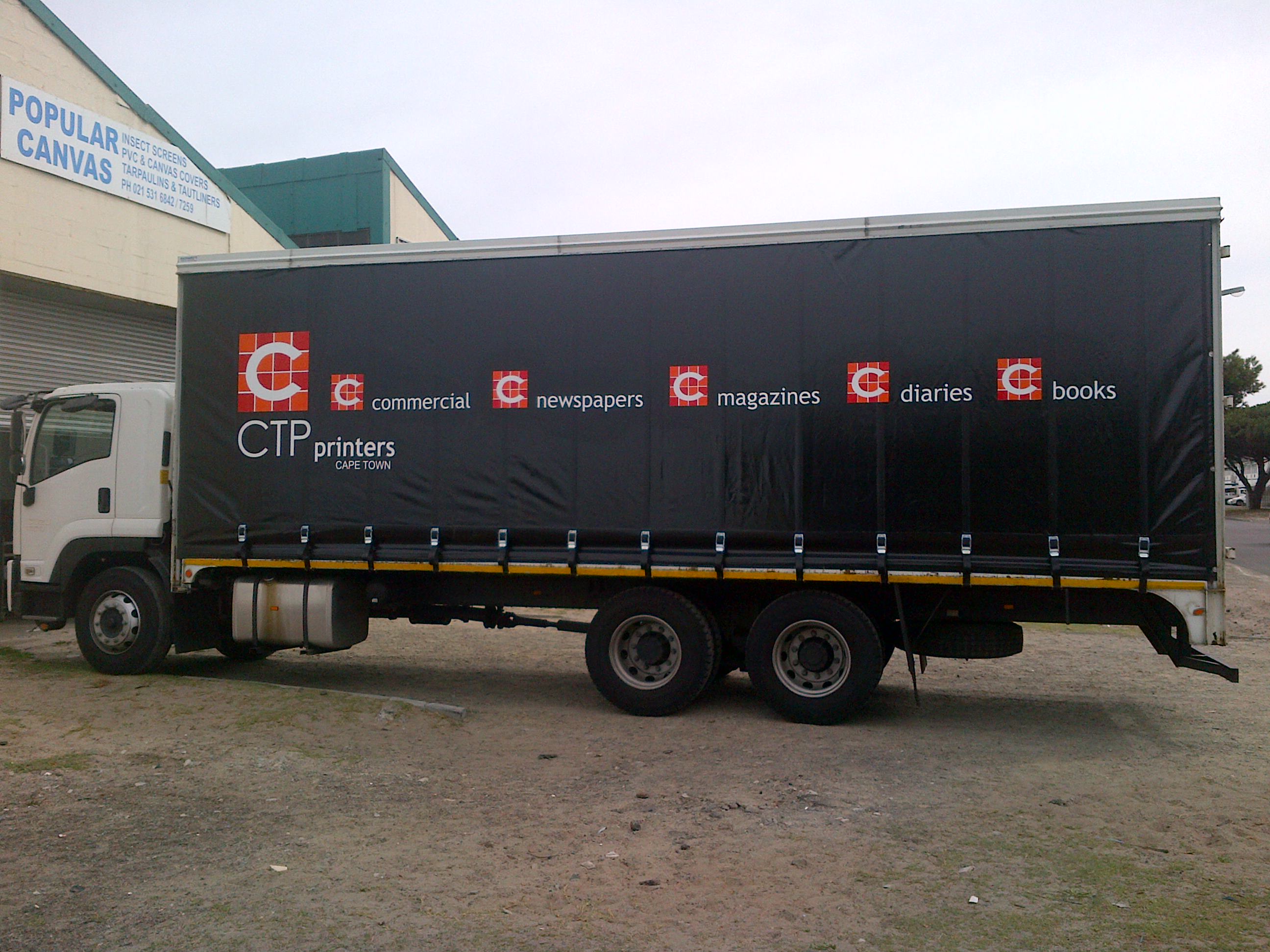 Branded Tautliner
We can brand your tautliners by sign writing your name or logo onto the curtains. This is a cost effective way to expose your business, branded onto pre-pigmented 800g tarpaulin.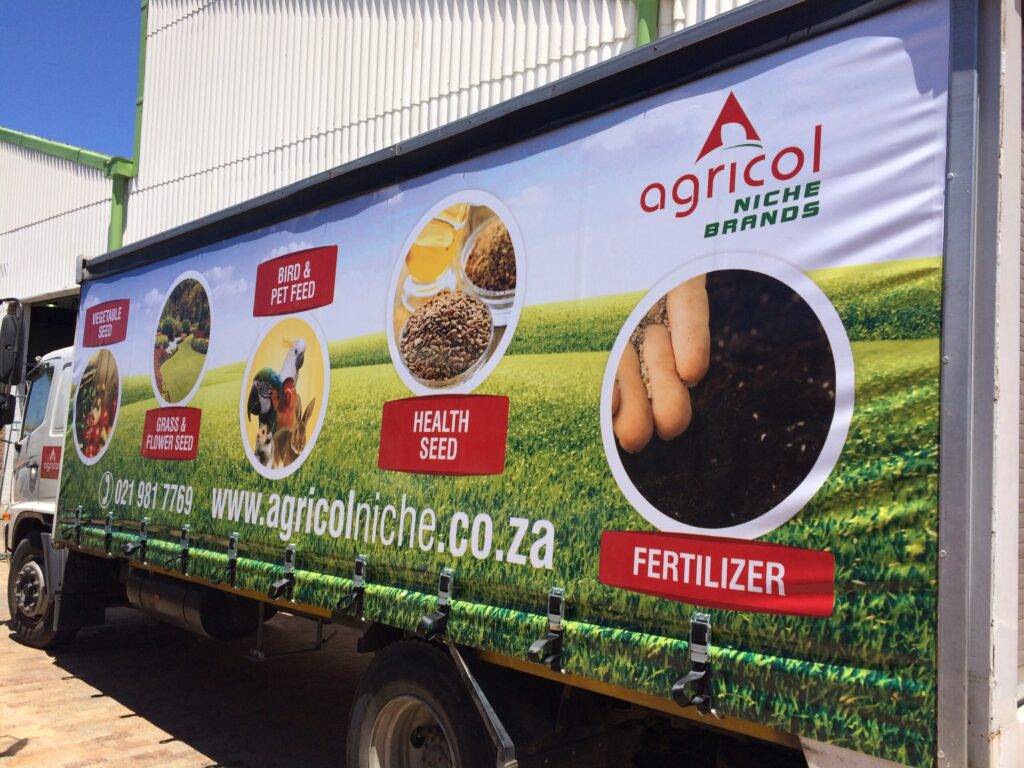 Digital Tautliner
Digitally printed tautliners are the best way to advertise your business. You are able to print anything you like onto 900g printable PVC with a durable UV glaze.