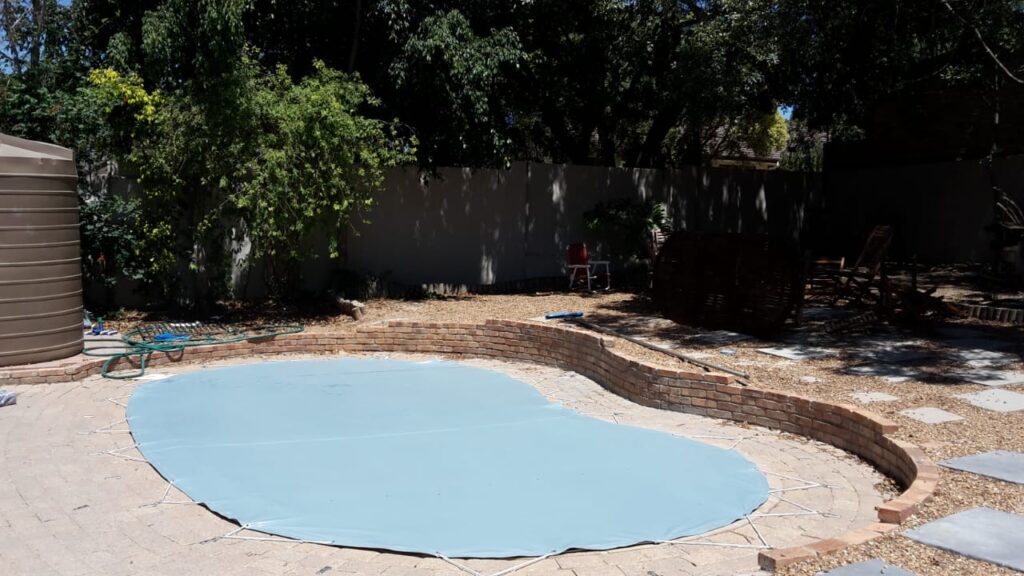 Solid pool covers are a cost effective option to cover your pool. Leaving your pool area protected from debris like leaves. The Solid pool covers also add a level of safety to small animals and children, however they are not classified as safety covers.
Why Use Solid Pool Covers
A Solid cover is a more cost effective alternative to the Popular Pole Pool Cover. It helps prevent evaporation which in turn can decrease your monthly spend on pool chemicals and electricity running your pump.
The Solid Pool cover is fitted by means of Stainless steel plates being fitted into the coping around your pool. Hooks are attached around the pool cover with a rope system to easily adjust the length. The hooks slide into the plates and hold the cover in place. This cover works great for small to medium sized pools but can be difficult to operate due to weight on larger pools.
Solid Pool Covers are perfect for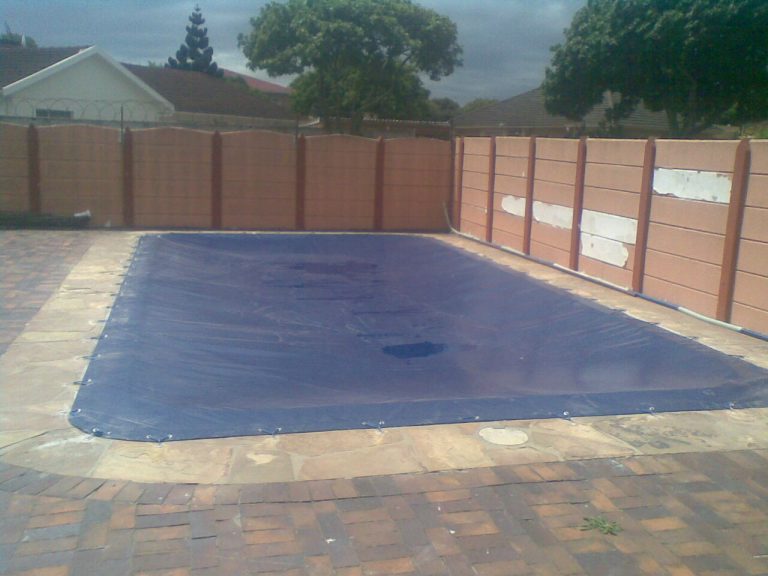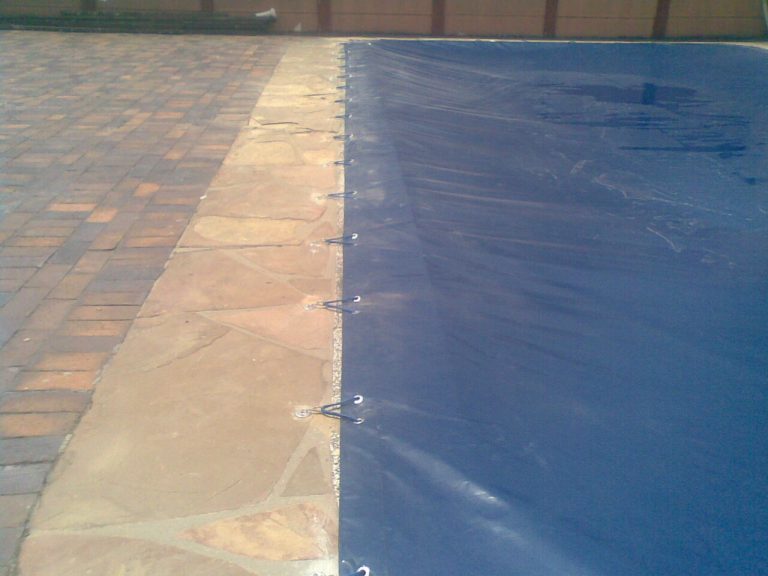 We are a member of the
National Spa and Pool Institute Of South Africa