Popular Canvas has been manufacturing tarpaulins & tautliners to the transport industry since 1964 providing top quality products to give you the peace of mind to focus on your core business.
Our team work closely together to provide you with a durable and long lasting tarpaulins & tautliners and we are constantly looking at ways to improve our products.

We can manufacture in a variety of colors and weights from 550g up to 800g tarpaulins depending on your specific needs. With optional branding to help expose your business to new clients and new markets.
Fire Retardant Tarpaulins
We are a stockist of fire retardant coated PVC tarpaulins material which adheres to British Standard Method BS 7837: 1996, Flammability performance for textiles used in the construction of marquees and similar textile structures.

The fire retardant material can be used to help extinguish fires or help protect items against the flames. For more information on our specialized tarpaulins Materials please contact us for more details.
Popular Canvas has been manufacturing tautliners curtains for our clients in the transport industry for more than 2 decades and are always looking at ways to improve our products through close working relationships with our clients.
We use only top quality materials to ensure a long lasting product with locally sourced 800g "A" grade PVC Used.

We are able to brand your tautliners with your logo, photos and descriptions. Branding is such an important part of your business allowing you to reach customers who would not have known you exist. Turning your truck into a moving billboard is the best decision you can make for your truck.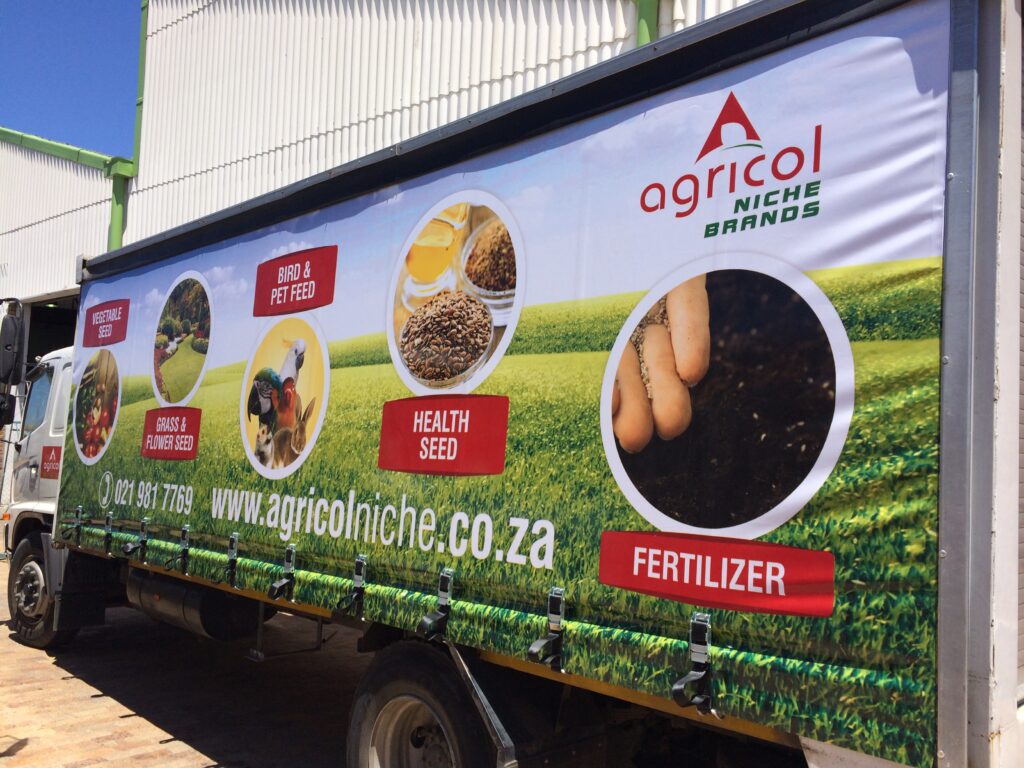 Truck advertising is the second most effective form of outdoor media. This mobile advertising medium is recognized as one of the most powerful advertising spaces in South African advertising, providing impactful and far-reaching exposure for your product or brand.
Our digitally printed tarpaulin & tautliners are printed on 900g printable PVC with top quality over center buckles and runners. We offer many aspects of vehicle branding to suit our customers every need. From Digital printing to adhesive vinyl, we will help you grow one step at a time and whether you need a tarpaulin & tautliner printed on, we can help you.

Contact our experienced staff to find out what we can do for your fleet.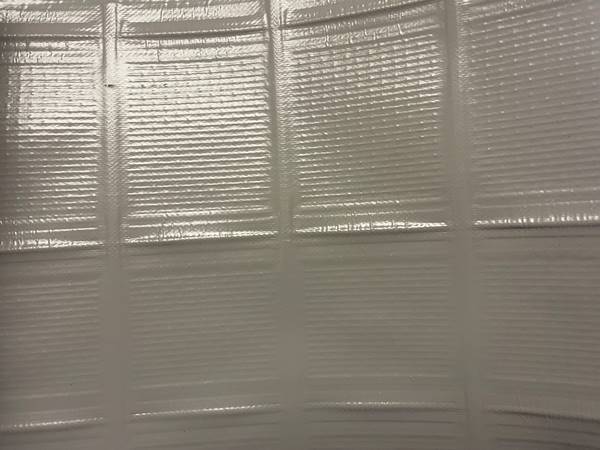 The Theft prevention material helps protect your cargo from theft by preventing thieves from cutting through the tarpaulins & tautliners. This is obtained by bonding the anti theft material onto the inside of the tautliners.
The theft prevention material is woven with a steel cable, light enough to not effect the weight of the tarpaulins & tautliners and flexible enough to allow for ease of use while protecting your cargo from thieves using sharp blades and knives to enter your vehicles.