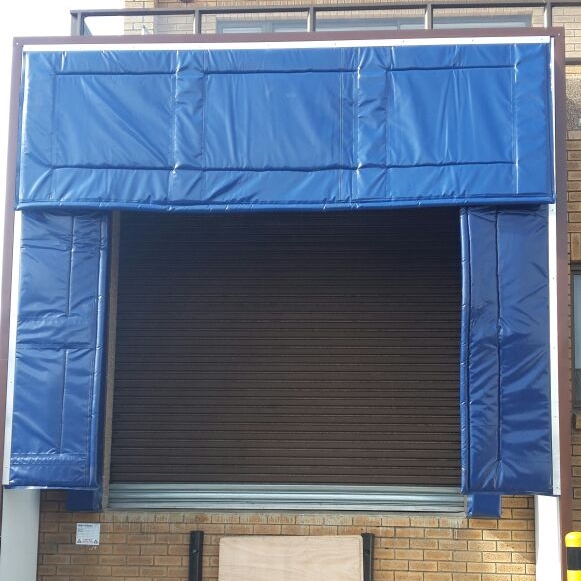 If your company has its own fleet of vehicles and you are looking for a way to seal off the openings between the docked vehicle and warehouse then cushion dock shelters are for you.

Cushion dock shelters are made from durable PVC layered over dense foam and fastened around the opening of the loading bay with Optional extra flexible flaps attached to the buffers.
These extra flaps are stiffened to allow for complete sealing around the entrance of the truck and return to the original starting position once the vehicle has left. Using only top quality heavy duty materials to ensure a long lasting hardy products.

The dock shelters ensure best draught seals and insulation is achieved. Even sealing of the smallest gaps between the vehicle and building is achieved.