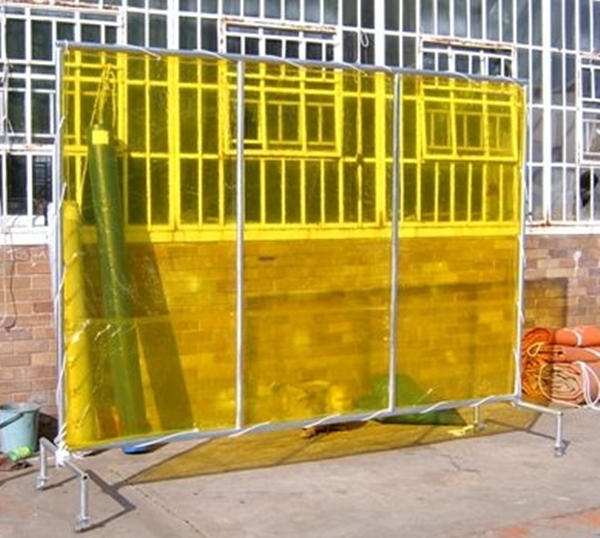 Welding screens are made to any specification with top quality materials. Eyelets are attached around the edges for easy attachment to existing frames. With the use of industrial welders our product is both hardy long lasting. We can custom make the welding screens to any size, along with eyelets in the hem to tie to a frame or runners in the top hem that can be used with a rail system to slide open and close.
Welding Screens Are good for: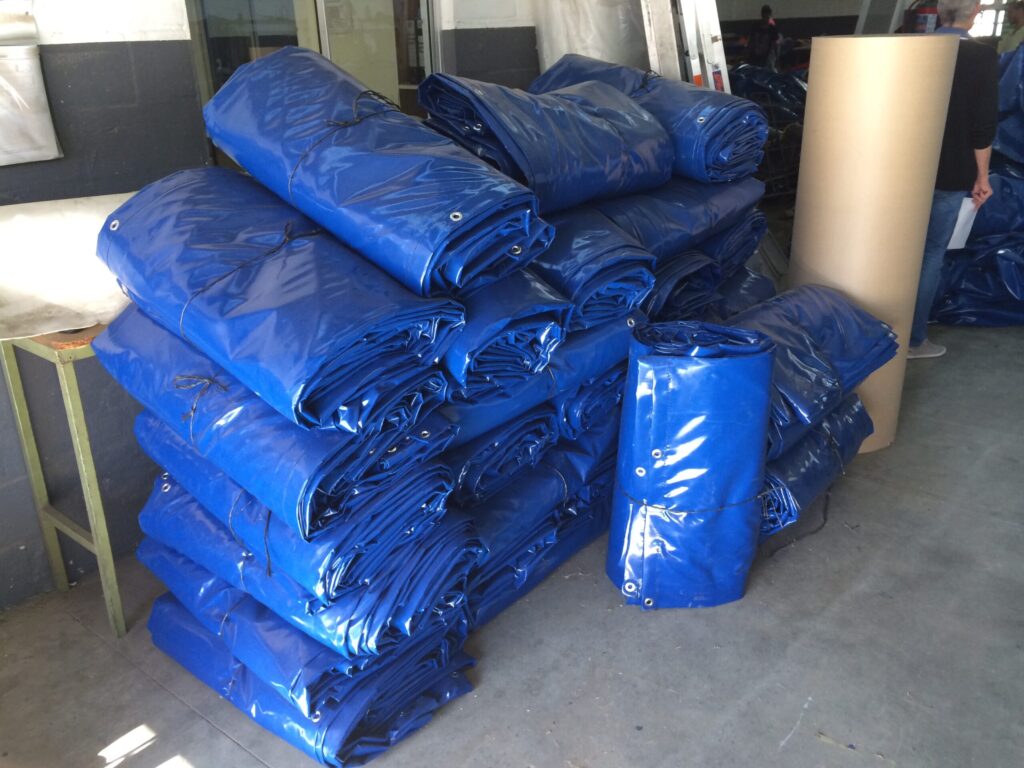 Popular Canvas has been manufacturing tarpaulins to the Cape Town area since 1964 providing top quality products to give you the peace of mind to focus on your core business.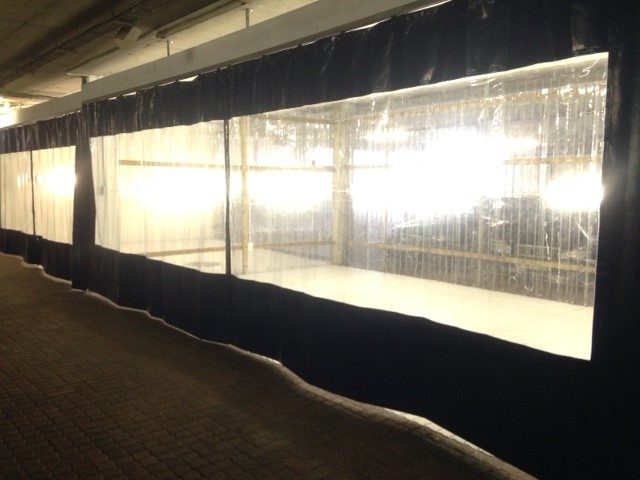 Divider screens can be an effective partitioning of a workplace and can aid in better workflow, cleaner environments and safer work areas.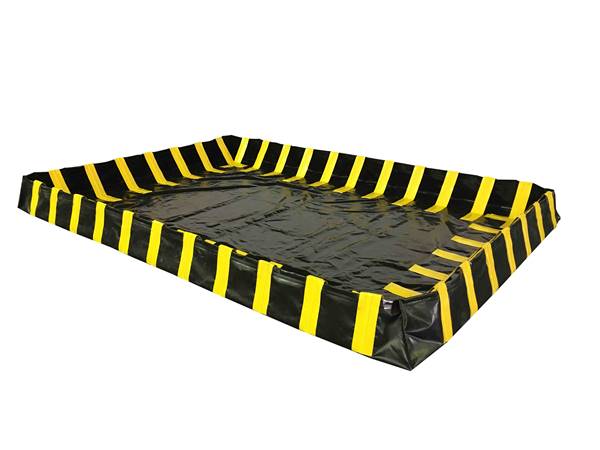 Spill Containment
When it comes to protecting your floor and the environment from oil or chemical spills, Popular Canvas' spill containment Berms will help contain the mess.